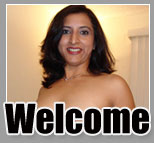 Welcome to the new Hot Wives and Girlfriends. I have been a big lover of married and single sluts since I can remember. The first time I saw a swingers magazine with an ad by a hot wife looking for men to fuck I thought it was a fake.


Name: Andrea Skye Location: Midwest Age: 26
The Story: Andrea is a hot wife from the Midwest who came out to California for a vacation. She and her husband found out about the site a while back but she just never had the chance to come until few weeks ago. Andrea is technically a hot wife "virgin" as she has never been with another guy after getting married. But her husband always wanted her to pursue her wild side and this was an ideal way for her to try it out.

So I went to the place where she was staying (family) and took her out to a hotel nearby to do this video. And I was ready to go from the second she got in my car as she was very friendly and ... More...




Heather is a hot wife I've known for years but last time we got together was in 2007 or 2008, so it had been a while. One of the cool things about being in the lifestyle is keeping in touch and then getting together from time to time. Anyhow, last time I got together with Heather it was at her house and me and her husband did her but we didn't film any of that. She wanted to do a gb party last year but it never came together and it wasn't until last month that we finally hooked up. More.


Recently I had the pleasure to meet up with Brenda James again after not seeing her in almost 2.5 years! She had been away in her home state dealing with work, etc. and she had not had the chance to come to visit so when she finally made plans, I was really happy.

The night she arrived, I went to her hotel room and this is the video that we shot. She had not had sex in a while so this made our meeting an even more special occasion. She opened the door in a... More.


Josi is a beautiful girl I found online just last week. I remember when I first saw her, I thought she was a well know celebrity (I'm sure you guys can guess) but she wasn't and to my luck she wanted to try being on videos. Josi is originally from Boston where her BF still resides but he encourages to fuck any guys she likes and be free with her sex life, so I guess I just happened to be very lucky that day. More.